March 3, 2013
PDCA – Women's Black Premiers 2012/13 – Back-to-Back!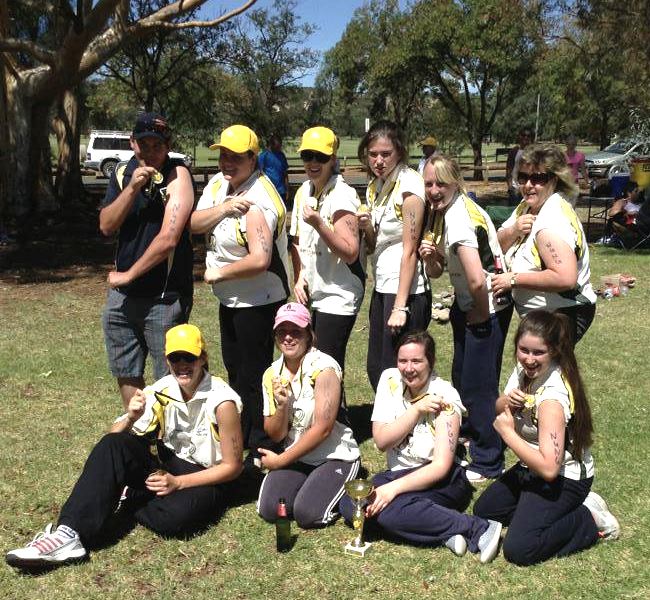 The Sandy Creek women's side are back-to-back premiers in 2012/13, after chasing down a formidable total from Salisbury West.
Set 151 for victory, the female Cockatoos won easily in the end, thanks largely to a foundation set by openers Jess Schirmer and Ashlee Morrow.
Schirmer, the victorious captain, finished on 37 not out, while Morrow contributed 30 before retiring. Merilyn Morrow finished up 18 not out as they chased the total down with some 7 overs to spare. Congratulations!
Click here for the scorecard.