On Saturday 14th March 2020, Sandy Creek conducted their inaugural Night of Legends, where five Sandy Creek Life Members were elevated to become Sandy Creek Legends. To qualify as a Legend, both on field and off field contributions were taken into account, their influence on the club, along with longevity and continuity of service. The selection committee comprised Steve Oats, Vaughn Gray and Andrew Martin, all Life Members and long serving club men themselves. From the initial list of 62 Life Members they shortlisted 27, which then became 10 and was further whittled down to an initial five inductees after much discussion and debate. The five who were ultimately chosen are true legends of the Sandy Creek Cricket Club and this is one selection committee who have certainly got it right.
The night was superbly compered by the Roberts brothers, Corey and Kurt, both of whom will be strong contenders for Legend status some time in the future. Between inductees, they performed entertaining adhoc interviews with many former and current Sandy Creek cricketers, from past legends like Pete DeHaan, Shane Gray, Merilyn Hean, John Darlington, Jason Curnow, Lee Ratcliffe, Launce Kent and Deano Wright, through to a current playing Life Member and legendary in-swing bowler Gareth Davis, as well as current A-Grade stars in skipper Rhys Handtke, vice captain Daniel Koch and superstar all-rounder Jamie Diener.
The five Sandy Creek Legends are:
Bill Warner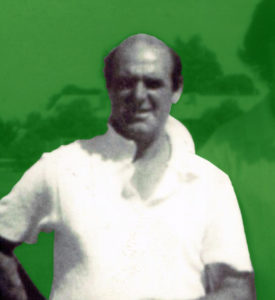 After getting married and moving to the area, Bill Warner played cricket for Sandy Creek from 1956 to 1987, before finally retiring at the age of 52. The ultimate club man, along with his wife Anita, the Warners often hosted players on the Saturday night after games, which turned into Sunday breakfast the morning after games. Sometimes there would be a leftover keg that would make its way to the Warners for the players to finish as they reminisced on the game they had just played. Bill was on the club committee for many years, performing many different roles. On the field, Bill made 6311 runs at 23.8, which was the club record until being overtaken by Corey Roberts. Similarly his 536 club wickets was a record for a long time before his son John passed him, as well as his 221 A-Grade games that John ultimately passed as well. Three records that remain Bill's to this day are his 336 run opening partnership with Gordon Bellchambers set in 1967/68, when Bill made his best score of 176, his incredible 77 wickets in a season, set in 1971/72, which is still nearly double the next best, and his career bowling average of 9.54 which is the best bowling average for all players who have taken over 100 wickets for Sandy Creek.
Gordon Bellchambers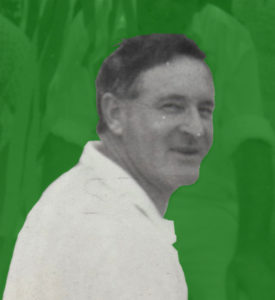 Gordon Bellchambers was the other half of the record 336 run opening partnership and his contribution was also his best score, 140. In 108 games from 1957 to 1974, Gordon made 3925 runs and his batting average of 40.05 is still the best out of all players to have played at least 100 games. He was he first centurion for Sandy Creek in the Para Districts competition, scoring 117 not out against Virginia in 1958/59. He was also very talented with the ball and his 9/13 against Roseworthy-Freeling was a club record for 31 years until Chris Lee took all 10 against Eastern Park in 1999/00. During that season, Gordon took 40 wickets at 11.9 and his career record with the ball was 261 wickets at the miserly average of 14.5. Although he made a pair with the bat, Gordon starred with the ball in the 1961/62 premiership, taking 5/17 in the first innings and 8/61 for the match.
Anita Warner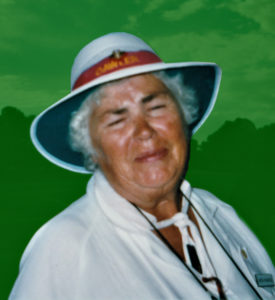 Although she never played a game of cricket for Sandy Creek, Anita Warner was said to have scored every run for the club for 30 years, just with a pencil instead of a bat! As well as the club scorer, Anita was a tireless worker on the committee for many years and was famous for her delicious cream puffs. She was also famous for her cries of "Come on Sandy!" from the sidelines of almost every game for over three decades, usually while scoring. Along with her husband Bill, she regularly hosted the Sandy Creek cricketers after games and often the next day as well. Anita was the first female Life Member of the Para Districts Cricket Association and as matriarch of Sandy Creek it is fitting that she is also the first female Sandy Creek legend.
Brian Grant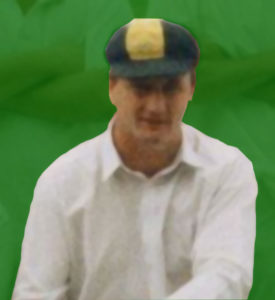 Playing for Sandy Creek for over 30 years from 1979 to 2011, Brian Grant was a charismatic leader on the field and by all accounts a bit of a larrikin off it. Brian was the second player after John Warner to play 300 games for the club. He was fortunate enough to play in three premierships, the most famous of which was the drought breaking 1991/92 premiership where they not only scraped into finals after being dead last at Christmas, but scraped home in the Grand Final, 9 wickets down with a 26 run partnership between Grant and Deano Wright getting them over the line. Fittingly, Brian hit the winning runs with a boundary to square leg, after also dominating with the ball, taking 6/48. Off the field, Brian was a long serving committee member and longtime chairman. He was club person of the year in both 1980/81 and 1998/99 and was instrumental in Sandy Creek becoming a more professional club in the early-mid 2000s, as well as helping drive the transitioning to the Barossa competition and turf pitches… although the lights are yet to come! In 331 games Brian took 372 wickets at an average of 18.6.
John Warner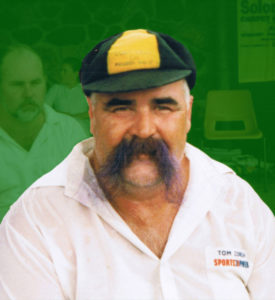 William John "Grizzly" Warner was always destined to be a Sandy Creek legend, being the "son of a gun", growing up at the club and commencing at a very early age, including sub fielding for the opposition before he turned 10! Like his dad Bill, John famously didn't bat with gloves, because "that's what you've got a bat for" and by all accounts he didn't flinch on the rare occasions that the ball hit his hands. John is the only player in the club's history to hit over 200 sixes. Like his dad, John played for over three decades and retired in 1998 as the record games holder with 342 games, which stood as a club record for over 20 years until Corey Roberts passed it this year on his way to 350. His 257 A-Grade games was also a record until overtaken by Corey Roberts, but his 538 wickets is a record that will stand for the foreseeable future, with the only contenders to that title heading towards the end of their careers. John famously played cricket on his wedding day, ultimately throwing his wicket away while batting and then travelling down Main North Road at well over double the speed limit in order to get to the ceremony. Now that's dedication to your cricket! In 342 games for Sandy Creek, John made 6215 runs at 25.2 and took 538 wickets at 15.9.