March 6, 2010
Turf Pitch – 2009/10
A big moment in the history of the Sandy Creek Cricket Club was the installation of a turf pitch in 2009/10.
With curator assistance from SACA experts in the early days, Sandy Creek now boasts one of the best turf pitches in the competition thanks largely to the magnificent efforts of Rooey Roberts (with assistance from various others).
The first game on the new turf deck occurred in the last minor round game of 2009/10. After compiling 224, Sandy Creek rolled Angaston for 47 (with bustling Bill Fuller snaffling 4/14 and Gav Werner 3/9) to not only secure the minor premiership, but also to keep Ango out of finals.
The scorecard from the game is available here.
Historic moments include the coin toss: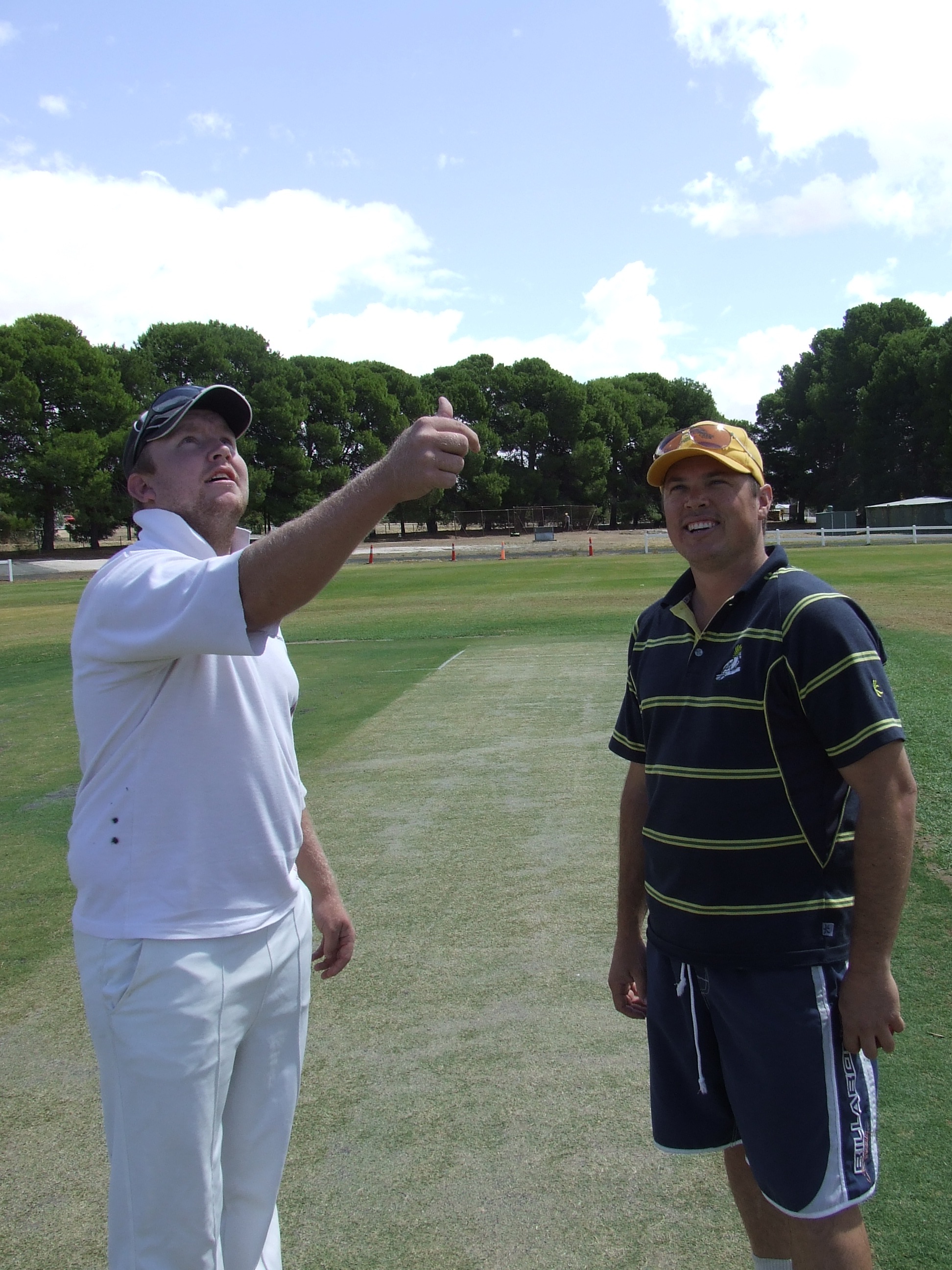 And the first ball: